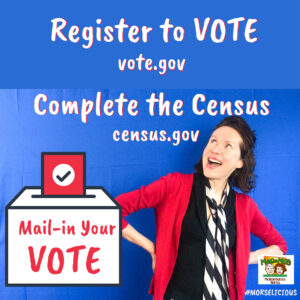 Happy Father's Day to the best PAPA ever, Mac!
And a Happy Father's Day to your best papa's, too. 🙂
Hope you enjoy my video tributes to my dad and in his honor,let's continue to grow as a conscious collective. Consider what kind of person you want to be.
Personally, I want to inspire and lead by example.
Here are three simple ways to be counted;
-Please register to vote.
-Complete the Census.
-Remember to Mail-in your ballot.
I also believe in volunteering and being of service to those in need leads to a healthier more fulfilling life.
A few ways to be of service include calling Seniors who feel isolated, lonely.
Be a mentor. I've been an active mentor with Big Brothers Big Sisters for over 15-years and have received so much love in return.
Offer to deliver meals, grocery shop, send emails to educate, inspire, collect food donations. Tutor someone.
Much love and gratitude,
xo
Mo