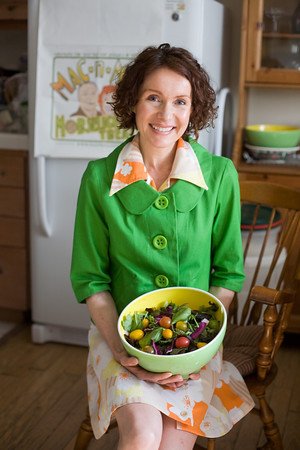 Hello, I'm Mo, the Morselist a.k.a. Maura and I'm excited to work with you as your Health Coach working towards a Morselicious lifestyle. You can learn more about my training as a health coach and read testiMOnials from a few of my clients.
A MORSELICIOUS Path...
My interest in health & wellness began at an early age when I took my first CPR course to become a Volunteer Candy Striper at Mercy Hospital in Sacramento, CA where I spent extra time visiting sick relatives in the same hospital and later became a patient myself. Once I was on my road to recovery, I made a vow to do everything within my power to live a fun, full and healthy lifestyle inspiring me to learn as much as I could to become certified at the Institute for Integrative Nutrition, where I was trained in over 100 dietary theories. I continue to research daily to keep up with new information and discoveries in the health world.
Through my experience in health coaching, I've discovered the importance of bio-individuality and the poignant statement "one person's food is another person's poison." A personalized "roadmap to health" that suits your unique body, lifestyle and preferences is paramount to living your most vital life.
Think of your life as a Morselicious Pie. In addition to diet, other vital, integral pieces of the Morselicious Pie include lifestyle, relationships, levels of physical activity, profession, passions, hobbies, creative expression and the stories we tell ourselves and others.
After my dad, Mac, a diabetic, survived two massive heart attacks and quadruple bypass surgery, I created Mac-n-Mo's, a healthy baked goods company, featuring a Paleo & Keto-friendly, no-sugar, low-sodium, grain-free, gluten-free, vegan, preservative-free, NO gmo's, Morselicious Mix for baking & cooking. Having survived my own medical miracle, I'm passionately dedicated to living and inspiring/educating a MORSELICIOUSLY healthy lifestyle. I'm proud to be called a pioneer in this field."
To hear more about my journey and medical miracle experience, please listen to these interviews on The Other 50% and Food Heals Nation podcasts.
For unique recipe creations, healthy living tips, funny & inspiring stories, check out my monthly blog as The MORSELIST.
I.A.H.C. International Association of Health Coaches
A.A.D.P. American Association for Drugless Practitioners
Featured recipe developer on Vitacost's The Upside
National Association of Women Business Owners
Institute for Integrative Nutrition Alumn
Active volunteer Big Brothers Big Sisters
California credentialed teacher
Saint Monica's - Loaves and Fishes volunteer
CPR/AED/First Aid certified
Host Committee for Dr. Oz's non-profit Health Corps Gala
Are you curious about how health coaching can help you? Let's chat.
Check out one of my MORSELICIOUS MINI-VIDEOS:
Are you interested in becoming a Health Coach?   Learn how you can transform your life today!