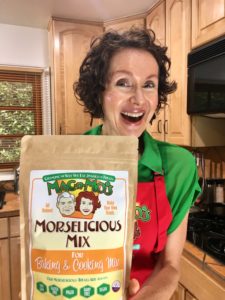 I received my training as a Health Coach from the Institute for Integrative Nutrition's cutting-edge Health Coach Training Program.
During my training, I studied over 100 dietary theories, practical lifestyle management techniques, and innovative coaching methods with some of the world's top health and wellness experts.
My teachers included Dr. Andrew Weil, Director of the Arizona Center for Integrative Medicine; Dr. Deepak Chopra, leader in the field of mind-body medicine; Dr. David Katz, Director of Yale University's Prevention Research Center; Dr. Walter Willett, Chair of Nutrition at Harvard University; Geneen Roth, bestselling author and expert on emotional eating; and many other leading researchers and nutrition authorities.
My education has equipped me with extensive knowledge in holistic nutrition, health coaching, and preventive health. Drawing on these skills and my knowledge of different dietary theories, I work with clients in groups and one-on-one sessions to help them make lifestyle changes that produce real and lasting results.
In an interview with CNN, Dr. Mehmet Oz reported that health coaches should be a part of every public clinic, medical office and hospital wellness center.
As your health coach, I will guide you to find the food and lifestyle choices that best support you. I will also help you to make gradual, lifestyle changes enabling you to reach your current and future health goals.
When was the last time you talked with someone about your health and received the personal attention you deserve?
It's rare for anyone to get focused time on their nutrition goals with a trained professional. As your health coach, I provide a supportive environment enabling you to achieve your health goals. I have studied all the major dietary theories and use practical and fun lifestyle coaching methods to guide you in discovering which approach works best for you.
Most approaches to nutrition dwell on calories. Instead of creating lists of restrictions and good and bad foods, I coach my clients to create a happy, healthy life in a way that is flexible, fun and free of denial…
A MORSELICIOUS Lifestyle!