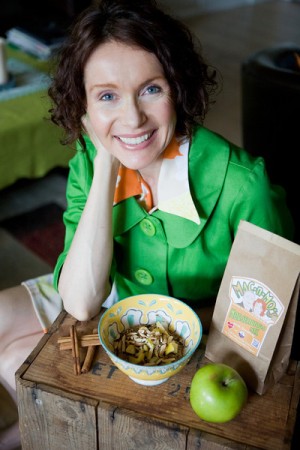 Maura Knowles a.k.a, Mo, the Morselist, an International Integrative Nutrition Certified Health Coach and professional recipe developer.
As a Key-note guest speaker and writer, Mo has taught workshops and classes focusing on topics such as, Immune Boosting, Eating a Rainbow for both kids and adults, Detoxing with Real-Whole foods, Eating Clean and Green, A Morselicious Lifestyle and Morselifying or modifying recipes, encouraging her Mo's 85/15 Rule; 85 % of the time, eat clean-real, low-sugar, low-sodium foods, get plenty of exercise and allow yourself 15% wiggle room.
Mo does not believe in deprivation or fad diets. Maintaining a sustainable, clean, green and MORSELICIOUS Lifestyle-diet is her mission. She is an Expert in low-sugar, low-sodium, gluten and grain-free (unprocessed), REAL FOOD, plant-rich, non-GMO foods.
Her certifications include International Association for Health Coaches, Integrative Nutrition Certified Health Coach, Board Certified Health Coach,  a member of A.A.D.P. (American Association for Drugless Practitioners), and CPR/AED/First Aid Training.
She has been featured on NBC-4 News, on stage at the Green Festival of Los Angeles Good Food Stage, The Huffington Post, Go Green America T.V., Where Women Cook Magazine, FOX News, Voyage Los Angeles Magazine, Food Heals Nation Podcast, The Other 50% Podcast, Sacramento Magazine, Natural Awakenings, Our USA Magazine, and countless other media publications.
Her first two cookbooks, including a 21- day Morselicious Detox with over 125 recipes, 6 recipes per day, are available at www.macnmos.com
She is currently working on her third featuring her new Morselicious grain-free, Paleo-friendly Baking, and Cooking Mix.
For more information visit https://macnmos.com/health-coaching/