Mac-n-Mo's was created for my dear late dad, Mac, out of love by yours truly, Mo.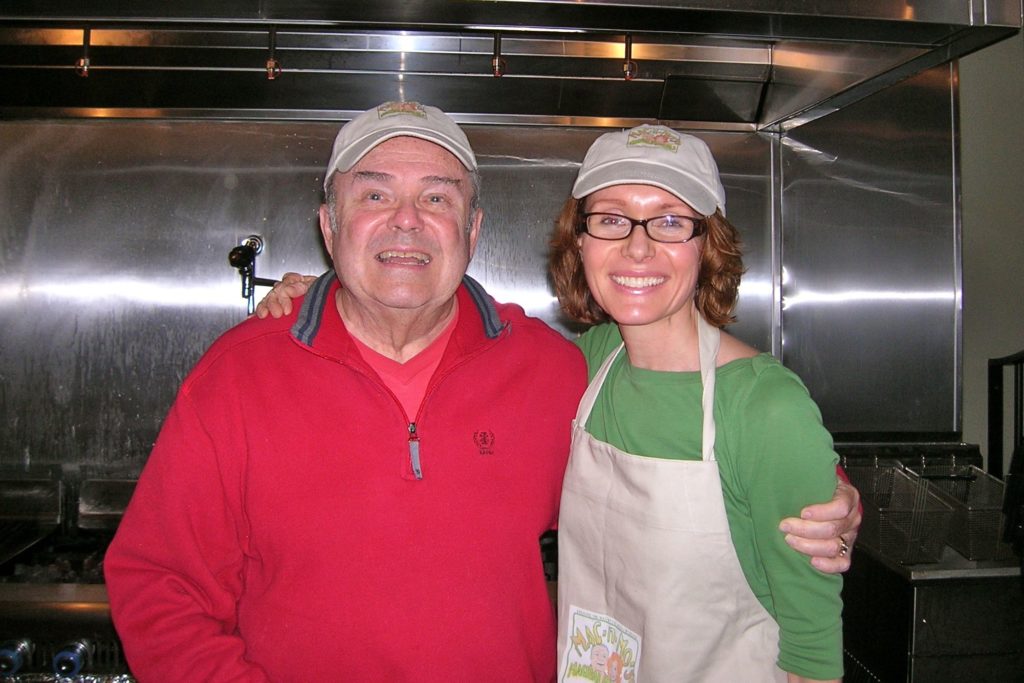 After my dad, Mac, a diabetic, survived two heart attacks and quadruple bypass surgery, he was discharged with very strict dietary guidelines. As an Actor-Singer-Writer-Filmmaker with celiac disease as well as a survivor of a medical miracle, near-death experience, I was quite familiar with those challenges further complicated since I'm also unable to digest grains.
One Saturday morning, Dad begged me to bake something sweet adhering to his new dietary restrictions. My challenge was to find real food ingredients that were gluten-free, grain-free, Keto and Paleo-friendly, no-sugar, low-sodium, plant-forward, no GMOs, and no preservatives. Mom and I went to numerous health food stores in search of as many tasty "legal" ingredients as we could find.
By the third store, Mom asked, "What on earth do you plan to make with all this?" As a creative problem-solver, I shrugged, "I have no idea but I'm going to do my best to create something 'MORSELICIOUS' for Dad."
Morselicious = morsel + delicious, Morselicious!
After mixing many batches, we found a winner! My sister, Mom & I devoured them & Dad saVOURed each morsel, and cheered, "These are MORSELICIOUS!" I shared a few bags with friends, & soon I began taking orders for my gluten-free, grain-free, Keto and Paleo-friendly, no-sugar, low-sodium, plant-forward, no GMOs Morselicious Mix.
Thus, Mac-n-Mo's, my health and wellness company was born!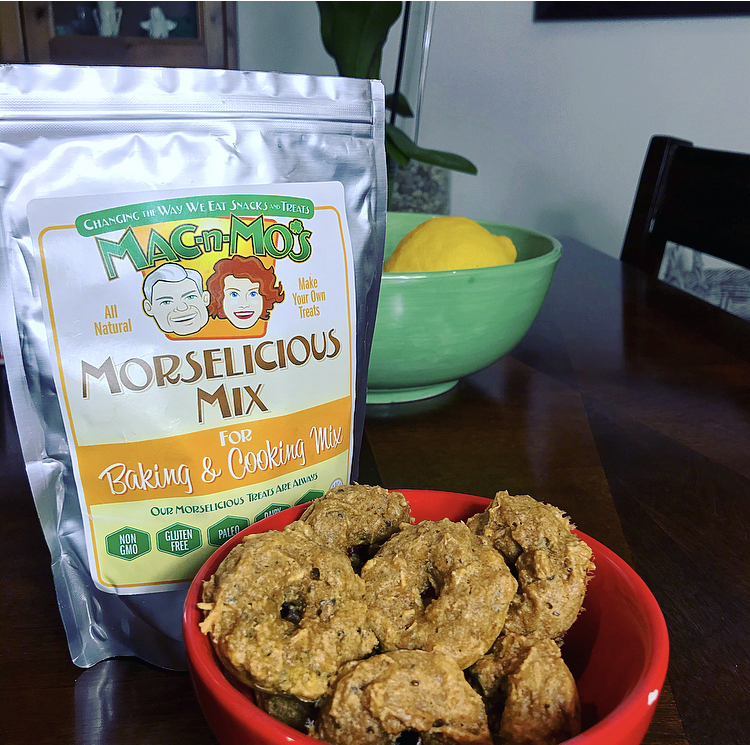 I graduated with my Board Certification from the Institute of Integrative Nutrition and created my branded EduTainer (Educator + EduTainer) definition of the Morselicious lifestyle which includes diet, exercise in any form, relationships, creativity, giving back, gratitude, spirituality, self-esteem, and mo'.
There is no one-size-fits-all when it comes to diet or lifestyle. EveryBODY is unique with various lifestyles, tastes, bio-individual needs, and passions that make up our Morselicious Life Pie.
draws from my education and life experience, as an actor-singer-writer-survivor, focusing on the entire Morselicious Pie, ie, all the "ingredients" that encompass your life.
Diet, lifestyle, relationships, levels of physical activity, profession, passions, hobbies, creative expression, and the stories we tell ourselves and others are all vital/integral pieces or slices of our Morselicious Pie.
Together we will create your custom-made Morselicious Life Pie, a recipe for a full life.
I don't believe in deprivation or fad diets, and my clients are amazed they are never hungry once they integrate my 85/15 rule; 85% of the time, eat clean-real, low-sugar, low-sodium foods, plenty of exercise, allowing 15% for "wiggle" room.
My Morselicious mission includes creating recipes and meals:
Gluten-free
Grain-free
Keto and Paleo-friendly
No-sugar
Low-sodium
Plant-forward
No GMOs
Real food
I graduated from the Institute of Integrative Nutrition as a Certified Integrative Health Coach, and continue to educate myself to supplement my extensive knowledge and expertise which has been instrumental in my work with clients from all over the world. I have written four cookbooks and am working on a book. E-cookbooks include my 21-day Morselicious Detox with over 125 recipes, 6 recipes per day, 12-days of Morselicious-ness, Holiday, and Pumpkin.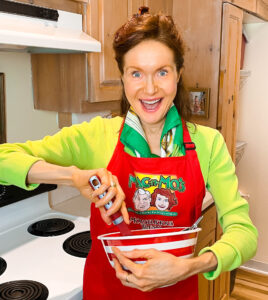 As a Certified Integrative Health Coach, my passion is to empower, inspire, and transform people.
"No-sugar, low-sodium, plant-forward, less fat, step back, none of this, mo' of that." What does this EduTainer do when faced with the challenge? She gets to work in the kitchen to whip up a Morselicious recipe and tune. Voila, Mo's jingle;
  "Cookies have eggs, sugar and butter fat. Mac-n-Mo's have none o' that!"
Certifications include:
Board Certified Health Coach
CPR/AED/ First Aid Training
California State Teaching Credential
Woman-Owned Business
Small Business Owner
Professional Recipe Developer
Proud recipient of:
SCORE Small Business Award
Big Brothers Big Sisters Mentorship/Volunteer Service Award
Young Storytellers Mentorship/Volunteer Service Award
Who's Who American Business
St. Francis High School Volunteer Host Committee
St. Monica Stewardship Volunteer Service
Featured press and published writing:
NBC-4 News, The Huffington Post, Voyage Los Angeles Magazine, Blooming Business Bilingual eMagazine, Living Sugar-Free Podcast, Be Brilliant Podcast, The Mistakes Club, A Moment of Your Time, Where Women Cook Magazine, Sacramento Magazine, Natural Awakening's Magazine, A Taste For Life, Weekly Recipe Blogger on Vitacost's Upside, and featured writer in Canterbury Business Center for Women's magazine and website.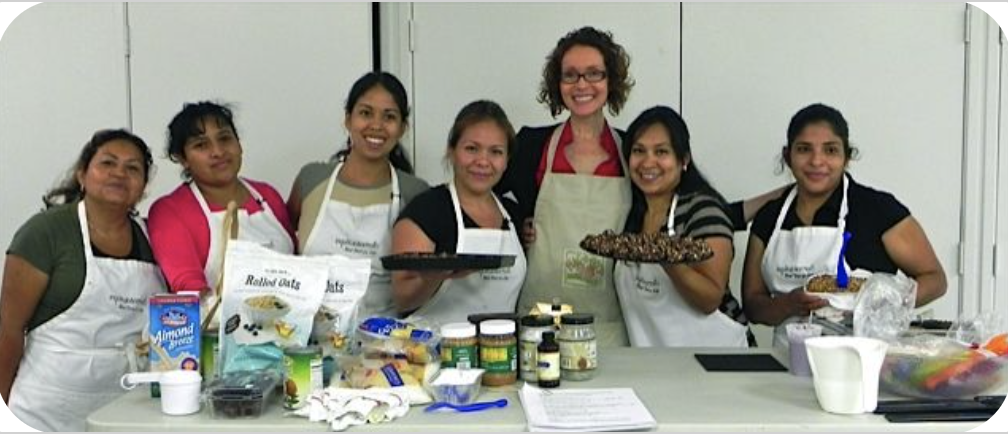 Keynote guest speaker engagements and workshops:
Immune Boosting
Health and Beauty
Eating a Rainbow for kids & adults
Self-Esteem Builders for kids & adults
Creative Expression
Detoxing with Real food
Anti-inflammatory Diet
Healthy Cooking and Baking Workshop
ADHD-Autism
A Morselicious Lifestyle and Morselifying (modifying) Recipes-Mo's 85/15 Rule
Customized one-on-one recipe developments/meal-planning
Holistic Chamber of Commerce
Green Festival-Good Food Stage
Green City Fair-plant based meals
Works USA Non-profit Organization
Equitable Roots Non-profit Organization
Rest in peace, my beautiful dad.