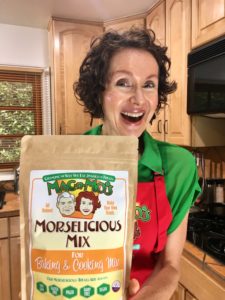 As we March into National Nutrition Month, I've had a number of requests for tips and remedies to curb those spoonful-of- sugar cravings.  Mary Poppins taught us there is NO such thing as perfect. Why, even she was "practically" perfect (in every way). I teach my clients that instead of focusing on what they can't eat, to focus on adding more of the real-whole-rainbow of foods they can eat.  And to leave a wee bit o' wiggle room, now and then,  for a tasty delectable, MORSELICIOUS style treat, try my  Chocolate Cherry or  Morselicious Chocolate Cheery Cake.  It brings CHEER to those who indulge. Who knows how to say "Cheers" in Irish?  See below.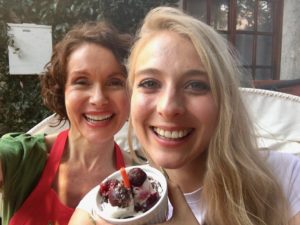 These are so good, I make a few extras and keep in the freezer for cheerful chocolate cravings.  I'm having a blast creating new recipes with my grain-free Paleo-friendly Morselicious Mix, which you can pre-order here.  In addition to March being National Nutrition Month, 'tis also St. Patrick's Day on March 17th and in honor of my Irish friend, Hillary, enjoy these short video clips of her (2nd one in her native tongue).
Slainte' (that's Cheers in Irish)
xo
Mo
p.s. I'm available for Complimentary Health Coaching Consultations and offer one-time sessions.