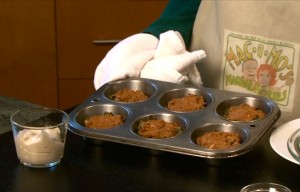 Did you know this Thursday, January 23rd is National Pie Day?
Check out my Wee Lil Veggie Pot Pies video with The Blender Girl & tell me how you like!
Can you believe we are into the 3rd week of 2014?
How are you doing on your New Year's DETOX Resolutions to eat clean, real, whole foods?
If you haven't already done so, please subscribe to my YOU TUBE channel and watch me explain my MORSELICIOUS Path.
Post a comment and/or contact me if you'd like to join me on my MORSELICIOUS mission!
Use coupon code "TENMO" for 10% off all Mac-n-Mo's products and Mo's health coaching services.
I'd LOVE to work with you!
Contact me to schedule your FREE 1/2 hour health coaching phone session
mo@macnmos.com
Happy Martin Luther King, Morselicious Monday & pre-PIE Day!